A global leader in natural sweeteners, nutritional and functional ingredients.
We are committed to providing our customers premium plant-based ingredients and solutions.
We supply naturally extracted ingredients at scale, enabling you to meet growing demand and seize market opportunities. We are here to help you solve your challenges, from reformulation to innovation, and to cultivate cleaner, healthier, and better-tasting food products.

Our Offerings


NATURAL SWEETENERS & FLAVORS
Better-Tasting Zero-Calorie Solutions
Makers of SoPure™ Stevia and a comprehensive portfolio of all-natural stevia glycosides and stevia leaf extracts for all your sugar reduction and sugar replacement needs
World's largest manufacturer of plant-based stevia with a production capacity of 8,000 metric tons of stevia leaf extract per year

NUTRITIONAL & FUNCTIONAL INGREDIENTS
Health & Wellness Supplements
High-quality, science-based ingredients for the health & nutrition, pharmaceutical and food industries — including Inositol, PQQ (Pyrroloquinoline Quinone), Vitamin E, Baicalin, and more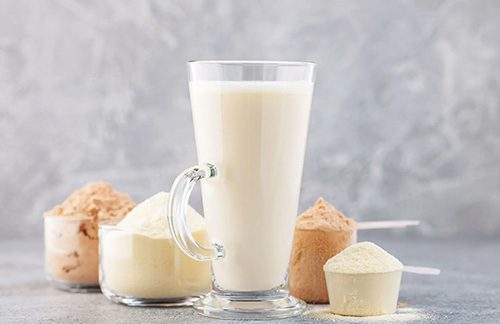 FORMULATION & APPLICATION SOLUTIONS
Personalized Optimizations by Experts
Providing customized product formulation guidance and ingredient solutions for all our manufacturing customers
Growing Sustainably & Responsibly
With vertically integrated production and 100% custody of the supply chain, we are uniquely positioned to ensure the production of our stevia and other ingredients uses only environmentally sustainable and fair-trade farming practices.

Our Solutions

Tabletop Sweetener Solutions
Sauces & Dressings Solutions
Beverage Solutions
Ever-increasing consumer demand for healthier beverages and newly evolving dietary guidelines present great opportunities for beverage companies. SoPureTM natural stevia leaf extracts can help you to achieve the right balance of sugar reduction in your products without compromising on flavour. Contact our technical team for sugar reduction solutions for beverage formulas.
Dairy Solutions
Dairy has been long associated with good nutrition. However, consumer needs are changing and require more great tasting, yet lighter and healthier solutions. Replacing sugar in dairy products can be a challenging task due to sugar's multiple functionalities — providing not only sweetness and flavour but also texture. Our bespoke SoPureTM stevia leaf extracts and our specially developed stevia blends with various bulk sweeteners help to address these challenges. For these and other sugar reduction solutions in dairy products, please contact our technical application experts.
Baking Solutions
Snacking and bakery are fields of constant innovation. Consumer always expect and seek new and exciting, yet healthier products. Stevia is an excellent choice if you want to replace sugar in bakery products, but stevia alone can't always address all the technical challenges that come with the removal of sugar.  Our range of stevia-based sweetener blends supported by Howtian's technical expertise in baking will help you to solve your texture, water holding capacity, and browning challenges too. To learn more sugar reduction solutions in bakery, please contact us.
Sauces & Dressings Solutions
Consumers expect tastier and healthier options on their entire table. After beverages, there is increasing scrutiny of sauces and dressings, which traditionally contain a large amount of high-fructose corn syrup or sugar. SoPureTM stevia leaf extracts are natural and healthy sugar substitutes, providing sweetness and flavor while also saving on cost.  For naturally reduced-sugar sauce & dressing recipes, please contact us.
Tabletop Sweetener Solutions
As many surveys have demonstrated, stevia is one of the most, if not the most well-known and highly regarded natural sugar substitute among consumers around the world. We offer a wide range of ready-to-use Stevia solutions for tabletop products, which can be even customized according to your market needs. Please get in touch to learn more.
Sports Nutrition
Our team of experts can help you formulate attractive sports nutrition products using our wide range of functional and nutritional ingredients. Our solutions offer proven efficacy and allow you to make impactful claims. Please contact us to discuss your requirements and how we could help you to achieve your formulation objectives.
Animal Nutrition
Let us be your partner to help you solve nutritional challenges and formulate the right animal feed products, be it for farm animals or for pets. Our functional and nutritional ingredients as well as our plant-based sweeteners, with the support of our technical expert team, can help you to make your innovation or reformulation project happen. If you are interested in learning more, please get in touch.
Infant Formulas
Inositol is an important nutrient for babies, as it is naturally present in human mother's milk as well as in cow's milk. Howtian's inositol has been trusted and used by infant food producers around the world for decades as a key nutrient component in infant formulas. Please contact us to see how our inositol can help you to develop formulas for babies.

News & Events

In the newest issue of their magazine, the Baking & Snack editors interviewed HOWTIAN for insights and expertise on the rise of natural sweeteners in baked goods.
read more

Contact Us Today

Get a free consultation with one of our experts. Learn more about Howtian's products, services and custom solutions.