about us
Overview

Zhucheng Haotian Pharm Co., Ltd. ("HOWTIAN") is a producer and supplier of premium quality, natural, plant-based ingredients, serving customers in the food, beverage, pharmaceutical, and nutritional sectors in more than 80 countries around the world.
Since 1999, we have grown from a small manufacturer of inositol into one of the world's leading naturally-processed stevia companies.
Today, our business employs over 1,000 associates – including an on-site R&D centre and technical service team – and supplies a diverse range of other plant-based ingredients and unique formulations.
Through a vast network of partnerships, HOWTIAN seeks to create healthy, natural, and sustainable products that enrich the lives of people around the world.

about us
Our Vision

Our vision is to be an industry-leading natural sweetener and functional ingredient company that offers cutting-edge product solutions, innovative technical support, and excellent customer care.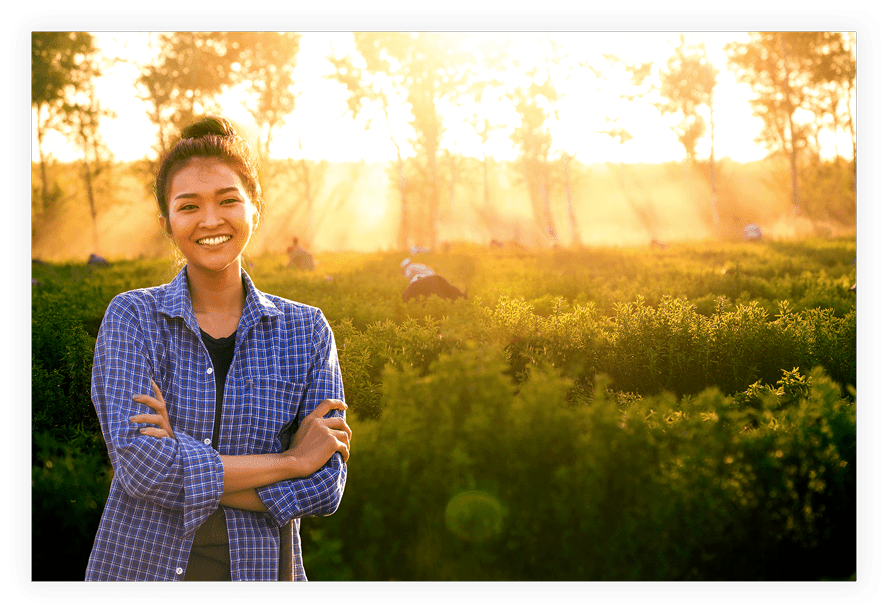 To turn this vision into reality, we have been working closely with our farming community and valued sourcing partners over the last few decades
to build a vertically integrated supply chain that sustainably provides premium quality natural ingredients at virtually any scale.

about us
What We Do


Agricultural Science
At our stevia seedling nurseries and contracted farms in China, we are continuously developing and breeding the best stevia varieties for use in diverse applications.

Product Application
Our Product Application and Technical Service teams work in close partnership with our customers, assisting with product formulation and optimization from ideation to execution. We have five development laboratories throughout the world — in Shanghai, Jakarta, Milan, New York, and Mexico — which offer tailored and localized support for our customers.

Sustainable, Transparent Farming
Operating sustainably in our farming communities is one of our highest priorities. To this end, we collaborate closely with our farmers in several ways. First, we proactively educate on new developments, including high-yielding, proprietary varieties that can enable maximum efficiency. Secondly, we ensure that raw materials are always sourced through a professionally managed, transparent, and environmentally-friendly supply chain that delivers on our customers' expectations.

Patents & Ingredient Development
Year by year, we continue to increase our investment in ingredient research and development, enhancing our capabilities and overall product line. Utilizing new raw materials, we are constantly improving older products and introducing innovative solutions to address fast-changing marketplace needs. We have developed numerous bespoke solutions for beverage, dairy, baking, and confectionery applications in the food industry, as well as products for customers in the pharmaceutical and nutritional sectors. The breadth and depth of these development efforts have resulted in one of the industry's leading patent portfolios.

about us
We Are HOWTIAN


about us
Our History

Explore the journey of Howtian from our humble beginnings to becoming the world's leading manufacturer of natural stevia
1999
Founded

Xingmao Inositol Factory, the predecessor of HOWTIAN, is founded in the city of Zhucheng. Xingmao begins with an annual inositol production capacity of 100 tons.
2001
#1 in Inositol
With heightened market interest and growth, production capacity increases to 1,200  tons. It becomes the largest inositol production centre in the world.
2004
ZCHT
Xingmao receives Drug Producing License and Good Manufacturing Practice (GMP) certificate. The company is renamed Zhucheng Haotian Pharm Co., Ltd. (ZCHT)
2005 - 2008
Expansion

The product mix is expanded, adding Baicalin and Inositol Hexanicotinate. Inositol production capacity reaches 6,000 tons annually.
2009
Stevia

ZCHT begins development of its first stevia product.
2011
License

ZCHT obtains its Food Additive Manufacturer Permit.
2012
SoPure™ Stevia Launch

ZCHT establishes a sales office in the United States. It also launches the SoPure

™

Stevia brand.
2013
PureQQ® Launch
ZCHT launches Pyrroloquinoline Quinone (PQQ) for health supplement applications under the brand name PureQQ

®

.
2014
Certifications
ZCHT receives FDA and FAMI-QS Certifications.
2017
#1 in Stevia

Dongtai Hirye Biotechnology starts operation, enabling total stevia production capacity to reach 8K tons. ZCHT becomes the largest stevia leaf processor & natural stevia extract manufacturer in the world.
2021
HOWTIAN

The company changes its international corporate brand name from ZCHT to HOWTIAN

.

Contact Us Today

Get in touch with one of our expert consultants to learn more about Howtian's products and services